Unleash the power of nature
Pürblack Live Resin
®
Shilajit
The supplement industry's first flavorful shilajit. Revolutionary aromas redefine your shilajit experience. Fine-tune your body with delicious White Rabbit.
Potent. Pure. Natural.
What is Shilajit?
It takes decades for organic biological matter to be crushed and trapped between rocks at the highest elevations on earth. At these specific atmospheric conditions, the fermented medicinal plants become the raw material, wonder of nature, known as shilajit.
These rocks are naturally gathered from mountain crevices, purified, then artisanally made into shilajit resin in adherence to the highest of standards.
As a powerhouse of nutrients, natural elements, and biologically active organic substances, Pürblack is crafted to be the most exclusive ancient super nutrient designed for health and longevity.
Fine Tunes the body
Pürblack Live Resin® finetunes your body to its maximum potential. Pürblack's benefits exceed and outperform any conventional shilajit ever made.
Optimizes blood and hormones
Optimizing a healthy response to inflammation.
Strengthens immune system.
Produces a powerful anti-aging effect.
Rapidly delivers rare minerals, metabolites, and antioxidants to all cells.
Healthy brain and emotions
Improves cognition and promotes a sense of focus.
Enhances ability to resist mental, emotional and social stressors.
Optimizes brain balance for a grounded and productive feeling.
Brings about a calmer state of mind while working or studying.
Strong bones, muscles, and organs
Rapid regeneration of healthy body tissue.
Stronger bones, muscles, and tendons.
Accelerated detoxification of organ tissue.
Improves oxygen and nutrient enrichment throughout the body.
Natural performance enhancer
Mental and physical performance enhancer.
Heightens libido and performance in men and women.
Natural adaptogenic effects without burn out.
Improves cellular regeneration and energy production.
Effective weight management
Supports healthy blood sugar and insulin levels.
Suppresses increased or excessive appetite.
Provides energy necessary for an active lifestyle.
Helps build muscle for increased fat burning.
Improved Sleep
Optimizes sleep cycles and alertness while wake.
Quickly adapts your body to your geomagnetic location, hence improving sleep quality.
Supports the body during sleep deprivation.
Rapidly diminishes jetlag.
Designed for those who pave their own path forward.
Pürblack is the premier micronutrient supplement on the planet.
As the most potent, cleanest, and healthiest shilajit on the market today, we amplify the conversation by adding gold because our primary goal is to educate, empower and improve the lives of our customers.
- Gold content over 555PPM.
- Supports high IQ development.
- High gold content supports joint wellness.
Best sellers
Sale
Shilajit Live Resin 30 grams with Pürscale Device
1.55$ per daily dosage (avg 2 mth)
Sale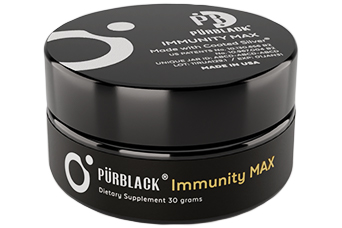 Shilajit Immunity Max 30 grams with Pürscale Device
1.66$ per daily dosage (avg 2 mth)
Sale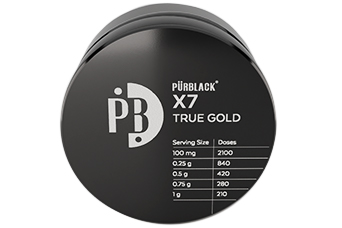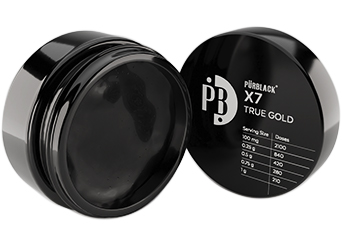 Shilajit Resin X7 True Gold 210 grams with 2 Pürscale Devices
1.19$ per daily dosage (avg 14 mth)
Why choose Pürblack?
Engineered to be exceptional
1
Patented Technology. Made in USA.
We're dedicated to producing quality shilajit designed to nourish the mind and body at a microscopic level.
2
Highest efficacy and most benefits of any other shilajit.
Pürblack is a 5th-generation resin that will never contain heavy metals, impurities, or other potential health hazards which other shilajits contain.
3
Benefits unique to Pürblack resin.
As the hallmark asset to a health-conscious lifestyle, Pürblack shilajit benefits are exquisitely tailored for the body and mind.
4
Highest gold content in the world.
Elemental gold contains numerous benefits for people on many levels. At 555PPM, our gold content is the highest on the market.
5
Best in class safety and authenticity.
Each batch is tested for safety and purity in independent US labs and has a certificate of analysis.
6
Never a powder, pill, tablet or tincture.
Shilajit is pure and genuine and contains its highest efficacy in resin form. We will never produce pills, drops, powders, or tablets.
7
Pürscale device.
Our patented Pürscale allows to accurately measure, dissolve, or dispense our resin. US Patents: US 10.184.818 B2 / 9.903.747 B2
Pürblack is a choice of world class olympic athletes, and distinguished integrative physicians.
Dr. Michael Borkin, NMD
Naturopathic Medicine | Naturopathic Endocrinology | Scientist | Inventor | Alternative Medicine Hall of Fame
Pavlo Altukhov
Ukrainian canoeist | Participant of the 2016 Summer Olympics and Olympic Games Tokyo 2020 |
Dr. Bharat Vaydya Bams, MD
Ayurvedic Medicine and Surgery I Health Coach I Mentor
Lee Brandon
CSCS, RSCC*E, NSPT | NFL S & C Coach NYJETS 1990-1991 | 4x Olympic Coach | 3x World Long Drive Champion | Emeritus NSCA Award
Dr Sunil Pai, MD
Integrative Medicine | Functional Medicine | Ayurvedic Medicine | Ayurvedic Lifestyle Educator | Homotoxicology and Physiological Regulating Medicine
Parviz Nasibov
Ukrainian Greco-Roman wrestler | Silver medalist of the Olympic Games Tokyo 2021 | World Championship bronze medalist 2018 | World Cup Champion 2017
DR. Sergei Shaginyan
Acupuncturist | MD | Professor